In the face of the surging COVID-19 pandemic, each individual contributed his own unique strength, and the people showed a strong action and cohesion.
On November 2, 2020, United Front Work Department of CPC Guangzhou Municipal Committee, Guangzhou Municipal Bureau of Industry and Information Technology and Guangzhou Federation of Industry and Commerce jointly commended a group of outstanding private enterprises with outstanding performance in fighting the COVID-19 pandemic, in order to carry forward the dedication and responsibility of private enterprises who shown a new image of private enterprises and private entrepreneurs in the new era.
As a leading Air Source Heat Pump factory in China, New Energy had taken active actions and played an important role in the prevention and control of the epidemic and the resumption of work and production, he not only donated money and epidemic prevention materials, but also donated air to water heat pump equipments to Wuhan. So New Energy was awarded the title of "Private Enterprise with Outstanding Contribution to Guangzhou's Fight against COVID-19"! Congratulations!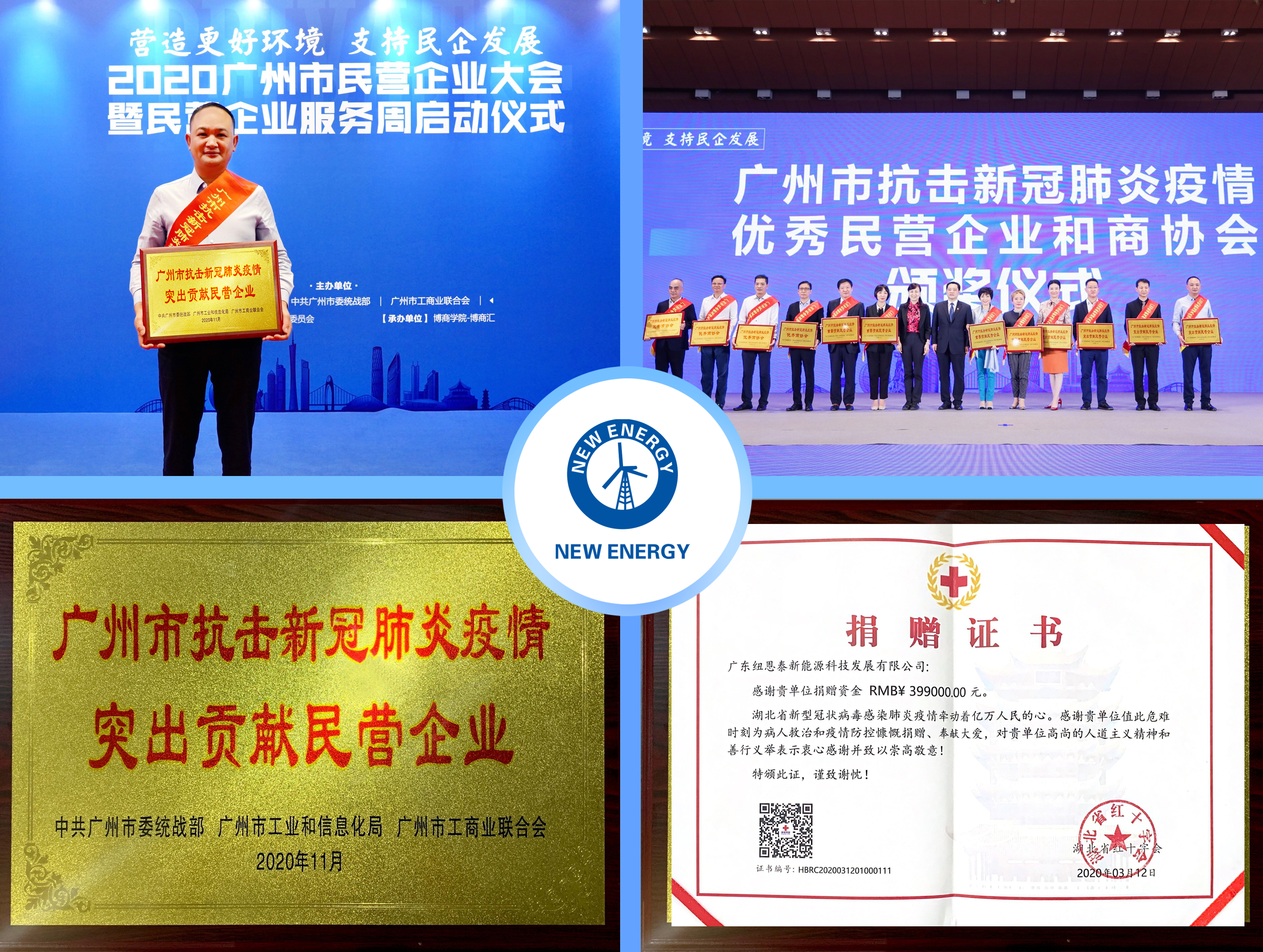 Guangdong New Energy Technology Development Co., Ltd.
Business Type:Manufacturer
Product Range:Heat Pump Water Heaters , Heat Pump Water Heaters
Products/Service:Swimming Pool Heat Pump , Hot Water Heat Pump , Cooling and Heating Heat Pump , Agricultural Heat Pump Dryer , Residential Heat Pump , Commercial Heat Pump
Certificate:
Company Address:No.125, Chuangyou Road, Xintang Town, Zengcheng, Guangzhou, Guangdong, China