2020 is a year full of challenges and hope! A sudden epidemic, the whole society was forced to press the pause button, so that the originally hot and bustling heating&cooling market suddenly froze. Where is the future of heating&cooling heat pump market?
New Players are crowding in, the market for heating&cooling is exploding
The home appliance industry, home building materials industry, hardware industry, and even the upstream parts manufacturing industry, more and more "players" are pouring in, which makes the market scale of heating&cooling heat pump rise rapidly. Considering the maturity and advantage of heating technology, the comfort and reliability of heat pump products, and the boom in natural gas price, the heating&cooling heat pump has obvious advantages in energy saving, which promotes the development of the two collocation market.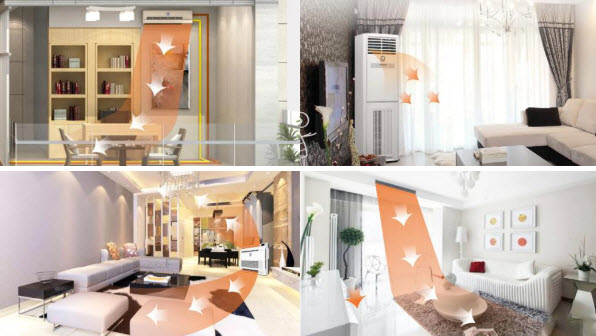 The Market Growth Trend of New Energy's Heating&Cooling Heat Pump Continues
With the gradual completion of the of coal to electricity market, New Energy actively promotes the research and development of household Heating&Cooling Products. In the "coal to electricity" market in the north, with its excellent products and strong, efficient and stable heating technology at low ambient temperature, New Energy has become a prominent contributor to coal to clean energy in China. It has successfully arranged the heating market in northern China, and has successively won the bid for nearly 100 local government clean energy projects of "coal to electricity" in Beijing, Hebei, Shandong, Henan, Shanxi, Shaanxi, etc. Hundreds of high-quality projects have been set up to provide comfortable and energy-saving air heating for nearly ten million families in the north. The market leading and growth trend of New Energy in the heat pump market is still in progress.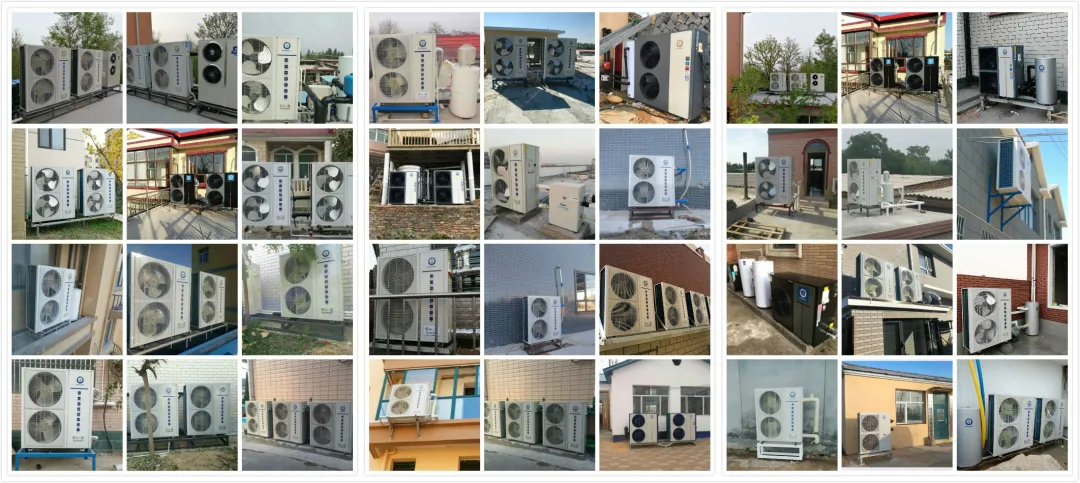 Compared With "Hard Landing", New Energy Chooses to Break Through
During the epidemic, many manufacturers and distributors of air energy heat pump choose "hard landing". However, New Energy, which has rich heating experience, still continues to use the "heat" breakthrough to launch new products for heating&cooling to help channel broaden its product lineup and explore growth opportunities in the fierce market competition environment.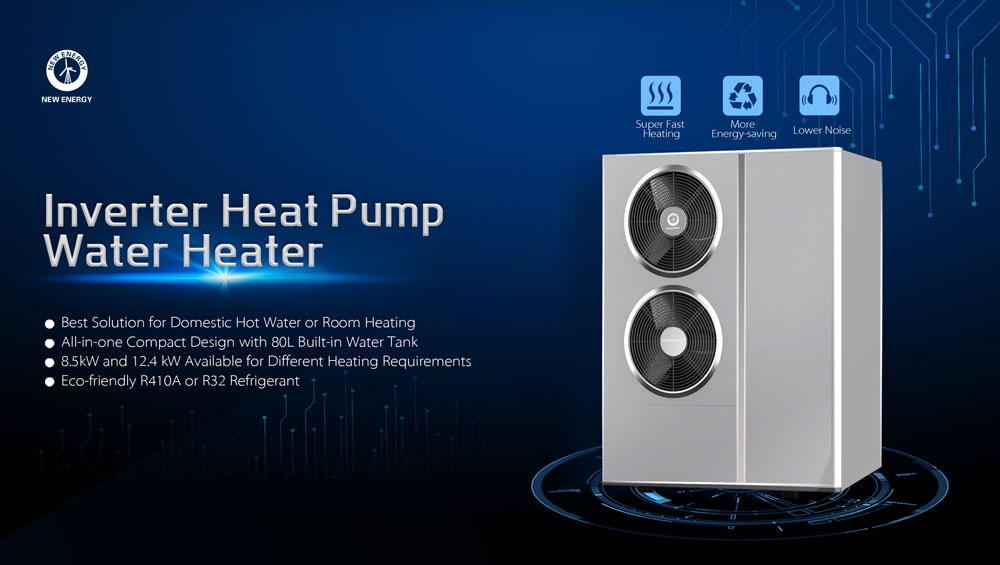 New Energy heating heat pump features with silent mode, energy efficiency, modular integrated accessories settings and full DC Inverter technology. Furthermore, the unite can be working under ultra-low temperature operation at -25 ℃, which easy to realize intelligent control, let the concept of comfort further upgraded.

New Energy always takes the interests of customers as the most important concern, and always leads the technology in the forefront. In 2020, New Energy will still combine the latest industry trends and development trends to accurately monitor the air energy market and lead the industry into a new era of manufacturing!
Guangdong New Energy Technology Development Co., Ltd.
Business Type:Manufacturer
Product Range:Heat Pump Water Heaters , Heat Pump Water Heaters
Products/Service:Swimming Pool Heat Pump , Hot Water Heat Pump , Cooling and Heating Heat Pump , Agricultural Heat Pump Dryer , Residential Heat Pump , Commercial Heat Pump
Certificate:
Company Address:No.125, Chuangyou Road, Xintang Town, Zengcheng, Guangzhou, Guangdong, China


Previous: Diagnosis of Heat Pump Gas Leakage